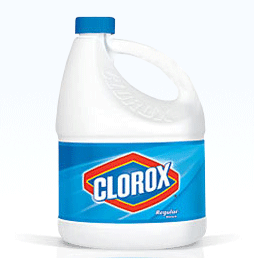 In an interesting bid, Carl Icahn, mega-financier, has put in a bid to take Clorox private. He has offered shareholders $76.50 a share, a 21% premium to the price in December 2010, when Icahn bought in. It is currently a premium of only 11.8% to the current share price of $68.43.
Now, why could Carl Icahn try to privatize Clorox? Well, from what I've read, this move seems to be a Carl Icahn classic – he's not interested in actually buying Clorox, but is instead attempting to flush out other buyers. Since he is the largest independent shareholder (at roughly 9%), he stands to make huge profits should the company be bought out at a premium.
He has publicaly suggested CLX would be a good buyout candidate for other consumer goods giants Proctor and Gamble or Colgate-Palmolive.
Since 1996, Icahn has tried this tactic 15 times, without a single success. It really doesn't look like he's found lucky #16 either.
There is a second possible reason for his coup – to force change in management. Apparently, Icahn wrote a letter to CEO Donald Knauss stating that the positive forecasts for earnings and margins are not likely to be met, this year or next. Maybe he's trying to put pressure on the company to move into higher margin, higher value products, since CLX, like many other consumer goods companies, are getting squeezed by choice-conscious consumers who now go for generic bleach over the Clorox Brand.
Could this be the end of the almost century long run for CLX? It's doubtful, and if you're an investor, I wouldn't plan on seeing anything come of this.
Full Disclosure: I have no position in CLX or any stock mentioned.